Description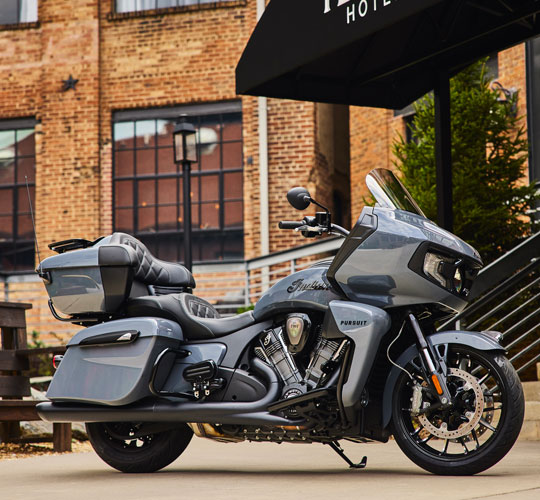 AMERICAN V-TWIN TOURING REIMAGINED
The next generation of American touring performance, with an aggressive blacked-out finish to match.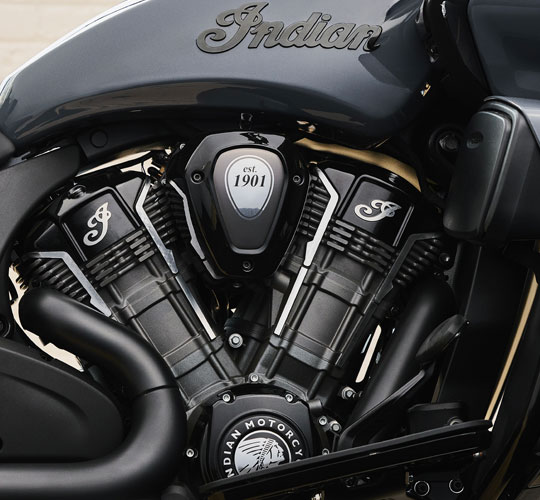 A BIG ENGINE WITH BIG TORQUE
You'll crush kilometres with unimaginable low-end torque right off the line and exhilarating top-end passing power from the liquid-cooled V-twin PowerPlus motor.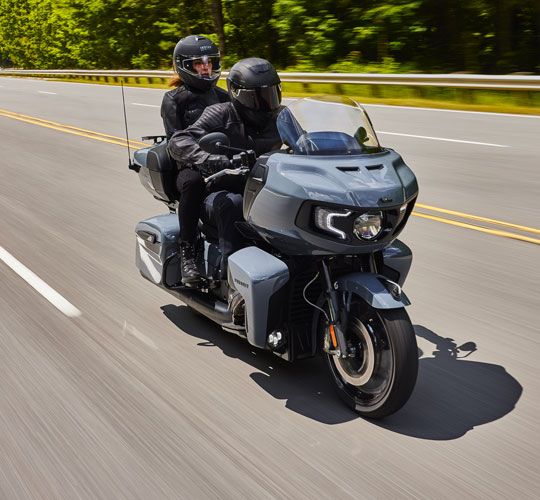 ROCK-SOLID STABILITY
With a chassis-mounted fairing, with optional electronically adjustable Fox® rear suspension, inverted front forks, and a cast-aluminum frame, you have the ultimate control.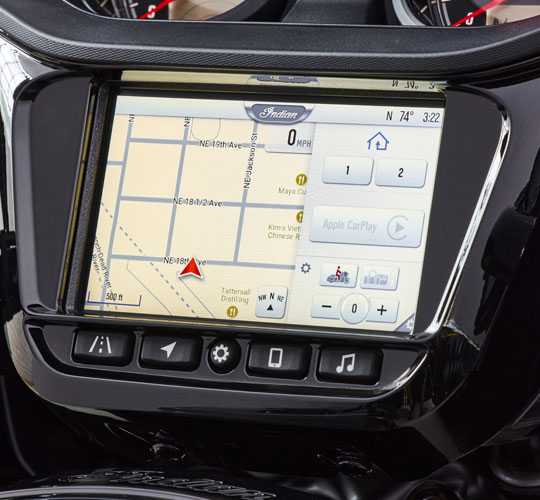 CUTTING-EDGE TECHNOLOGY
Cruise control, built in audio, keyless ignition and even more ride enhancing tech are combined with a 7-inch touchscreen.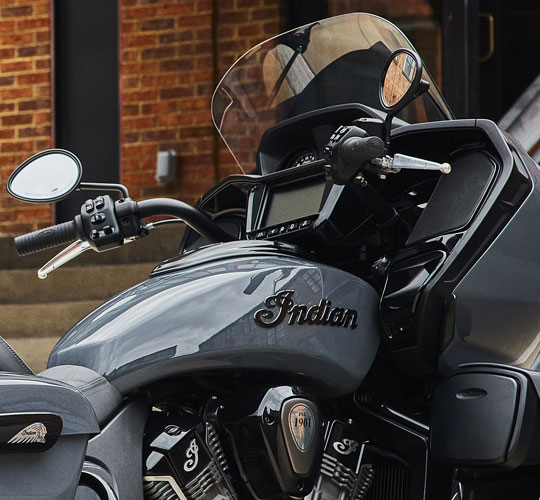 PREMIUM AUDIO
High-output speakers in the fairing and trunk deliver 200-watts of crystal-clear audio. It also sports a dynamic equaliser that automatically adjusts for road, wind and engine noise.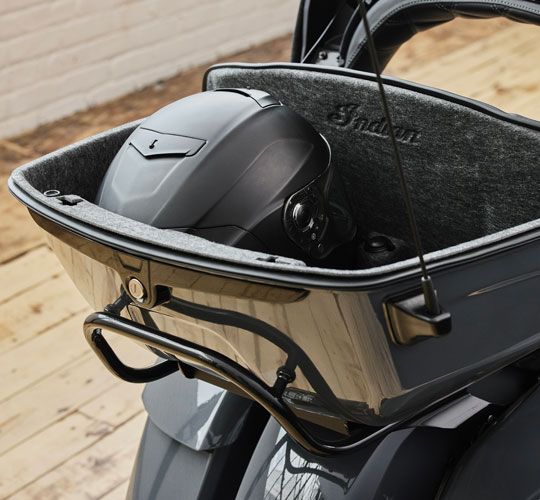 LONG-HAUL STORAGE
More than 132 litres of weatherproof, remote-locking storage can handle all the gear you've got. Or take off the quick-release trunk to drop weight and give yourself a whole new profile.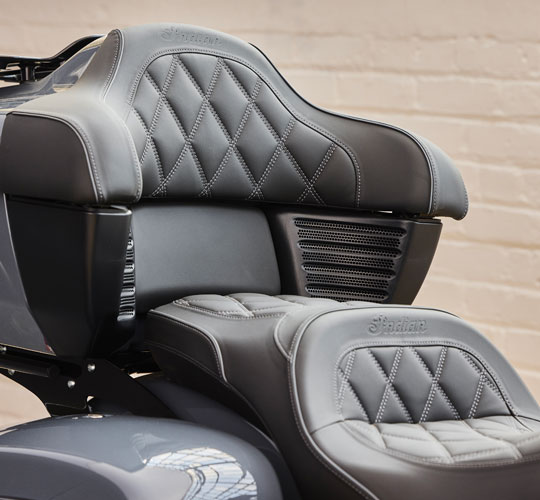 THE ULTIMATE LUXURY
The frame-mounted fairing provides exceptional wind protection on its own. For even more, adjust the vents in the lowers or simply push a button to send up the windshield. Both Rider and passenger get a heated seat with premium style. Adjust to your preference with controls on the seat, or from your infotainment screen.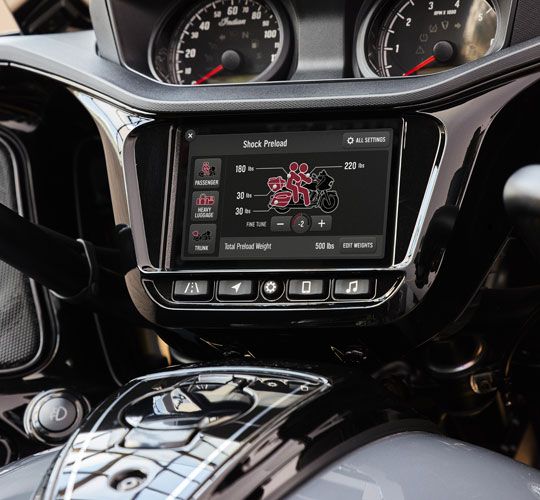 UNSURPASSED HANDLING
Electronically adjustable rear suspension preload lets you optimize suspension setting based on exactly who you're riding with and what you're hauling. Plus, Smart Lean technology uses a Bosch Inertial Measuremenat Unit to tune traction control, ABS, and torque for even more control.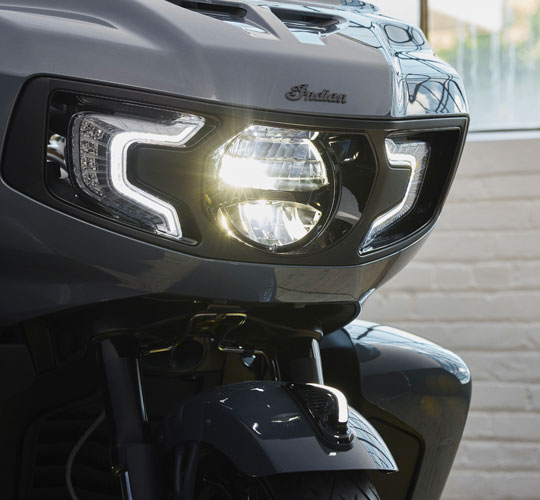 BRIGHTER, BOLDER LIGHTING
Along with aggressive running lights and an LED headlight, you also get premium driving lights integrated in the lowers.
APPLE CARPLAY®
Further Enhanced Riding Experience.
iPhone® users can now easily access Apple Music, Maps, send messages with Siri and more through the Ride Command 7" screen and a supported Bluetooth headset (not included).
All on a user-friendly interface that iPhone users will instantly recognise.