Description
AN AMERICAN ORIGINAL
Chiselled, muscular and sophisticated, the FTR R Carbon is the essence of what a motorcycle should look like. Totally inspired by our flat track roots, the very things that make it stylish also make it so incredibly functional. It's not only beautiful standing still.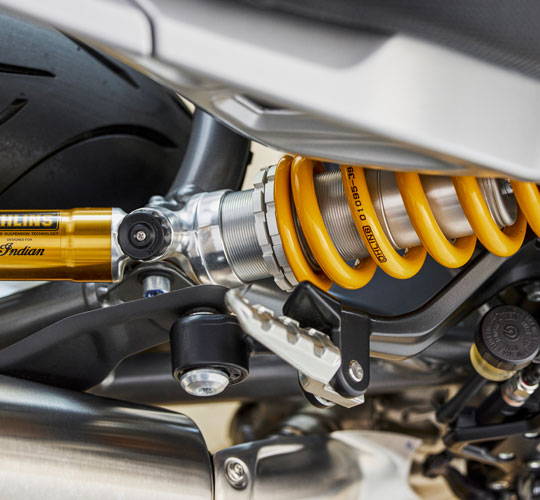 FULLY ADJUSTABLE ÖHLINS® SUSPENSION
Fully adjustable Öhlins® front and rear suspension let you dial in your ride to the exact feel you want – keeping you planted on city streets or back roads without sacrificing telepathically light handling.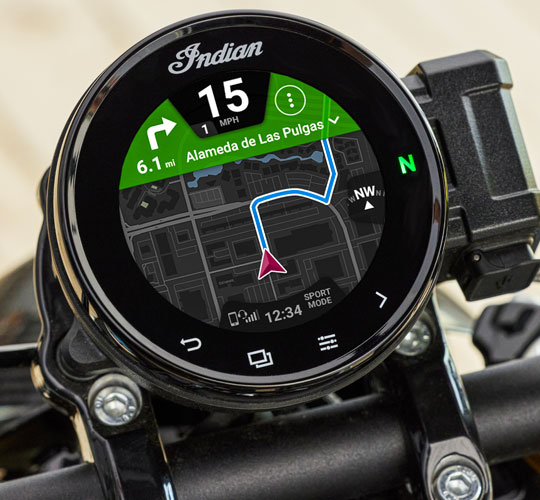 4 INCH TOUCHSCREEN POWERED BY RIDE COMMAND
Design detail meets modern function in a class-leading and industry first 4-inch touchscreen powered by RIDE COMMAND, featuring intuitive search navigation with Bluetooth tethering.
STREET DOMINATING PERFORMANCE
Incredible performance and handling, plus statement-making style to go along with it.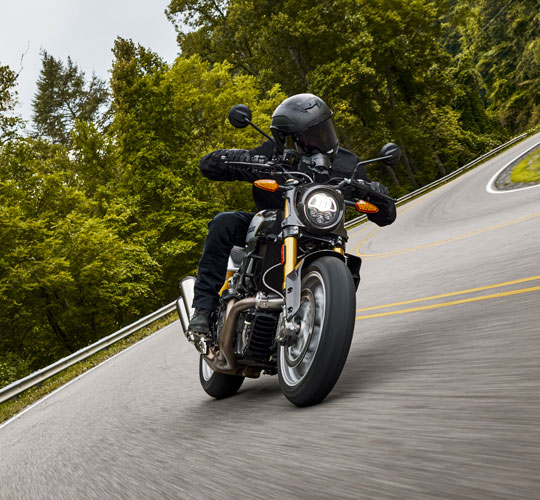 POISED FOR THRILLS
The character of a high-revving, liquid-cooled American V-twin is unique and at the heart of what makes FTR remarkable. 123hp and 118Nm of torque provide a torque curve that's as fat as it is flat, and races effortlessly to its 6000rpm redline.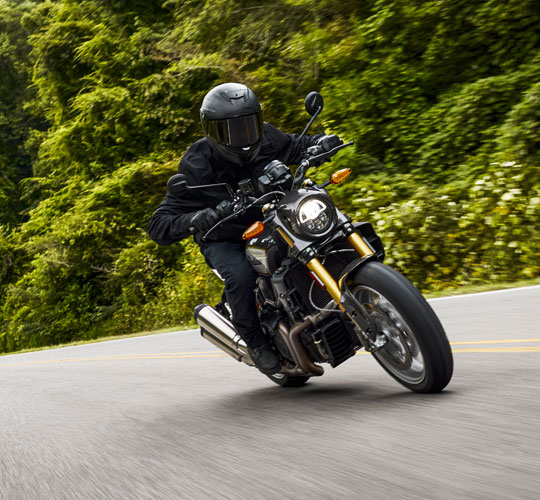 CONFIDENCE INSPIRING RIDING POSITION
Originally designed after our dominant, championship winning FTR 750 flat track racer, the new FTR is fully optimised for ultimate street performance, where real riders dominate. Lightweight 17-inch cast wheels front and back are easily flickable and wear super sticky Metzeler Sportec rubber that glue you to the road.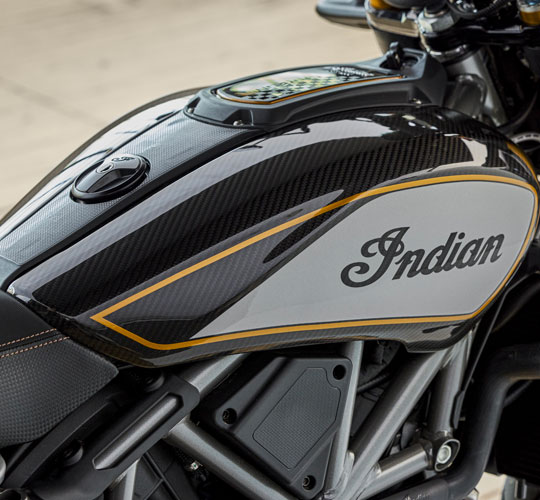 IT'S IN THE DETAILS
Unmatched fit and finish come courtesy of a premium stitched seat and carbon fibre components throughout. You'll get unmatched comfort – and emotion – every time you sit on it.
MADE FOR THE MODERN ROAD
Loaded with all the ride-enhancing technology you want and need.
THE BEST RIDE ENHANCING TECH
Three ride modes (Sport, Standard, Rain) maximise your thrills and Lean Angle Sensitive Stability Control and ABS provide confident, predictable handling in all conditions. Traction control, cornering pre-control and wheelie mitigation are there too. If your inner demon wants to make things more interesting, Traction Control and Wheelie Mitigation are easily turned off.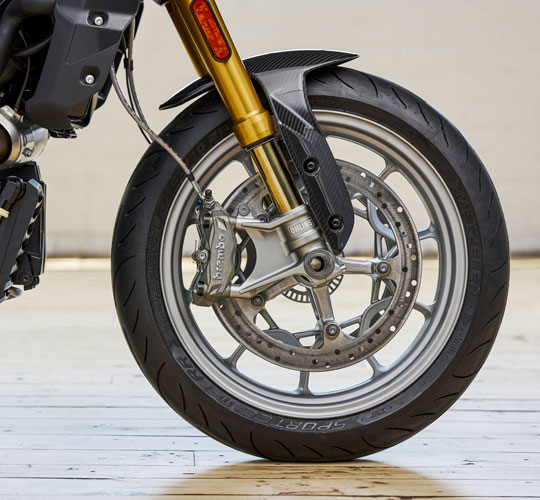 STOPPING POWER
Fully adjustable 43mm upside down front fork and single, exposed rear shock make the FTR stand out in the crowd. Massive Brembo 4-piston mono block callipers grab dual 320mm rotors and are specifically tuned for incredible control and braking power.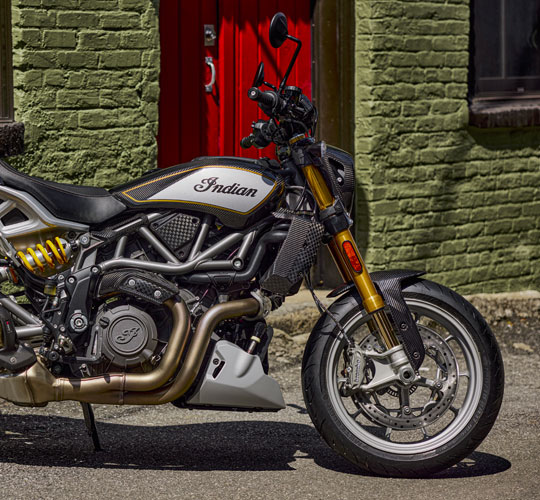 MAKE FTR CARBON YOUR OWN
The FTR is the Swiss Army knife of the moto world—a versatile and indispensable tool to meet all your two-wheeled needs. And with Genuine Factory Accessories, you can take FTR to yet another level. Whether you're looking for extra performance, premium style, increased comfort, or dedicated function—personalising is easy and gives you the ability to transform FTR just the way you want it.